Aerospace & Defense Extends Innovation via the Cloud
New cloud capabilities offer more options and flexibility

New Ways of Working for OEMs and Suppliers
To meet customer demand and bring complex innovations to market ahead of the competition, aerospace & defense companies look for every competitive edge. Small Original Equipment Manufacturers (OEMs) designing inventive concepts for sustainable air vehicles want to deliver their electrical and autonomous vehicle prototypes faster. Large OEMs and tier-1 companies -- managing a complex supply chain, thousands of engineers and manufacturing professionals -- work to deliver complex aircraft and other systems on time. By implementing new ways of working companies can shorten the time it takes to go from concept to manufacturing and keep costs down. They can also improve collaboration across teams, streamline workflows and change management, and help manage internal costs.
Report Features the Move to Cloud-Enabled Innovation
Increasingly, companies look to solutions on the cloud to reap the advantages. The cloud reduces the resources need to manage infrastructure, allowing the focus to shift toward product innovation. Learn what the recent Tech-Clarity analyst survey reported on cloud adoption.
What is the Maturity of Cloud Deployments in Aerospace & Defense?
Analyst report shares advantages and disadvantages
Download
Tech-Clarity eBook
Using the cloud for product innovation
According to analyst research, over 75% of new IT expenditures will be in cloud services. And, a top priority among CIOs is development of a cloud strategy by 2018. One key reason companies feel the cloud is a critical component of its digital transformation is the flexibility offered, such as the relative ease of implementation and the ability to add users as needed.
Read new research from Tech Clarity and learn what other manufacturers plans are for using the cloud for product innovation.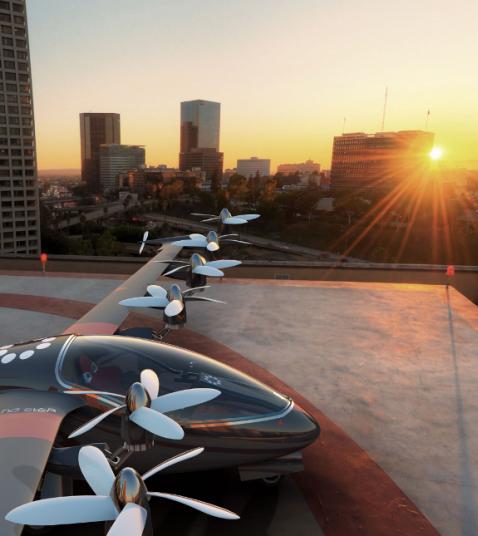 Solutions for Product Innovation
Whether your company pursues a new autonomous drone or ramps up a legacy program, new cloud options offer an affordable way to access the same capabilities that the largest OEMs enjoy. OEMs and suppliers can benefit from Dassault Systèmes' range of aerospace & defense solutions for the full product lifecycle -- concept through detail design, simulation and test and manufacturing -- available on the cloud.
For suppliers, the Engineered to Fly Industry Solution Experience on the 3DEXPERIENCE® platform reduces complexity to develop new bids, collaborate during product development and facilitate manufacturing ramp-up. Large OEMs have a portfolio of aerospace & defense solutions to support advanced product development and manufacturing and small OEM; Reinvent the Sky Industry Solution Experience offers the means to accelerate concept to certification and keep costs down. Regardless of size, your company has access to the capabilities you need for faster product development and more efficient manufacturing planning.
BRM AERO - Bristell Aircrafts - A Family Business Propelling Innovation
3DEXPERIENCE on the Cloud
The Dassault Systèmes collaborative 3DEXPERIENCE platform along with our A&D Industry Solution Experiences help companies of all sizes succeed by improving the way they work. And, the cloud is the optimal way to leverage the power of our business platform.
OEMs and suppliers of all sizes benefit from the flexibility to ramp up (or down) access to advanced software without needing to manage associated hardware with the 3DEXPERIENCE platform on the cloud. It provides a single point of access and common interface for all applications and enables all functions – such as engineering, test, manufacturing, program management – to collaborate in real-time. Each subscription includes immediate access to collaborative applications embedded in the platform. Subscribers can immediately experiment and access essential applications based on their role.
Discover The 3DEXPERIENCE platform on the Cloud
How does Aerospace & Defense compare?