The 3DEXPERIENCE platform goes beyond digital continuity
What you should consider in the pursuit of digital transformation
The 3DEXPERIENCE platform offers leading companies the power of EXPERIENCE.
Download
Experience the Power
Learn why the power of connections, delivered by the 3DEXPERIENCE platform improves the innovation process for leading businesses like Jaguar Land Rover and Maschio Gaspardo.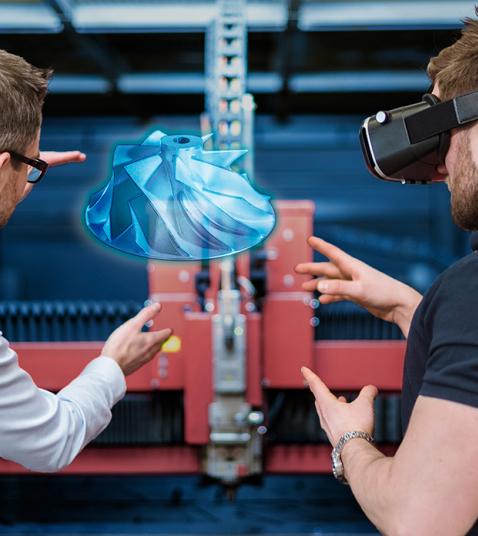 According to analyst firm IDC, by 2023, 95% of global 2000 companies will have incorporated new digital Key Performance Indicators —focusing on product / service innovation rates, data capitalization, and employee experience— to navigate the digital economy.(Nov. 2018)  Companies implementing digital continuity seek a consistent source of data from connected systems throughout the product lifecycle.
The 3DEXPERIENCE platform® connects stakeholders in real-time. Users leverage the latest data whenever and wherever needed, increasing collaboration and fostering innovation. Find out why leading companies embrace the platform as a catalyst to improve company operations.  
Experience the Power of Connections
Maximize your organization's productivity. Find out how the 3DEXPERIENCE platform powers your organization to enable all players in the product innovation process to work smarter, more collaboratively and more efficiently.
The Advantages of Connections
There are many approaches to digital continuity. However, when considering solutions look for one that helps manage complex product data and make connections in real-time with your extended teams.
Using a holistic platform to connect your entire extended enterprise — all functions, suppliers and partners — gives you the  full power .
The 3DEXPERIENCE® platform, available on the cloud, supports making connections across the product lifecycle. The platform's integrated business framework eliminates traditionally disconnected processes and data.
Digital twin, or the 3DEXPERIENCE twin?
With the 3DEXPERIENCE platform, your entire team can work on an accurate, highly detailed model of a future physical product. This 3DEXPERIENCE twin connects all teams from engineering to manufacturing. More than a digital twin, the 3DEXPERIENCE twin provides full traceability by maintaining a single source of requirements and managing the history of changes and the decisions behind those changes.
Leveraging the 3DEXPERIENCE twin, it's possible to model and simulate the manufacturing process before moving to production. Meet demand by ramping production up or down and minimize related production costs.
Watch Our Go Beyond Digital Continuity E-Seminar Series
A panel of experts from CIMdata and Dassault Systèmes focus on improving operations by going beyond traditional digital continuity.