Intimacy and Innovation
How does customer intimacy make your business more innovative?

IF businesses want to differentiate through customer intimacy
WE make experiences the true focus of innovation
Today's economy has been built on customer intimacy. Those companies who are closest to the needs and motivations of people who live and work with their products tend to be not only the most innovative but also the most influential in the marketplace. So how do you turn insights into competitive advantage, and who is doing it best?
When Hurricane Irma was about to strike Florida, Tesla used their understanding of customers to prove their credentials as one of the world's most innovative mobility solution providers. Knowing that people would need to drive to safety before the storm hit, Tesla were able to remotely upgrade Model S and Model X cars in Florida, unlocking extra battery performance so that they could travel further without needing to recharge(1). 
By knowing exactly where their customers were and empathizing with the situation they were in, Tesla were able to use their technology to provide a service that far surpassed customer expectations.
Getting closer to customers is also helping to drive innovation in Architecture, Engineering and Construction. In an industry which has often experienced transparency issues between stakeholders, solutions such as the 3DEXPERIENCE® platform are helping to bring owners into every aspect of the ideation and design process. 
For instance, construction and manufacturing technology company CadMakers, Inc. works with AEC customers to virtually build construction projects in 3D, using the input of every team member, from architects to electrical contractors. In addition to facilitating enhanced collaboration between stakeholders and avoiding constructability issues on site, CadMakers enables direct to manufacturing for multiple building systems to optimize the construction site, with the final output of a virtual model to help owners imagine every aspect of how someone might live or work in the building they have commissioned. 
Virtual and augmented reality are giving architects and engineers a more intimate understanding of how the physical spaces they create will affect the emotional world of citizens. Where they might look, move, pause or feel sunlight on their skin. As Brian Hopkins, Director of Applied Computing at Ennead Architects described the trend in a recent Metropolis magazine article, "It makes the quantifiable qualitative… We're humanizing the data."(2)
But as the results of Forrester's Customer Obsession Maturity Index (see below) demonstrate, there is still a way to go before every business recognizes the importance of customer intimacy. Intimacy that has either been fueled by innovative thinking or will help to fuel it in the future.
This gradual pace of change is enabling the most disruptive companies to move into new markets and gain customers from more complacent organizations. One notable example being the healthcare sector, where sportswear manufacturers are now creating wearable technology and gathering the most intimate data about users. Data that these users now expect to help them attain or maintain the lifestyle they aspire to.
I worked closely with engineers and astrophysicists for three years to develop VITAE. It's about connecting life. Creating and innovating, tearing down barriers.
Gathering and analyzing information from an unconventional combination of specialists is also enabling artist Anilore Banon to push boundaries with her current Vitae project. As well as featuring one million hand prints from people around the world, the ambitious lunar sculpture she is proposing has brought together astrophysicists, engineers and 3D printers to work together on the 3DEXPERIENCE platform.   
Whether it's simulating scientific solutions to artistic challenges, or enabling architects and engineers to live more closely with the buildings and machines they are yet to make, customer intimacy is the new competitive arena and winning there means putting experiences at the heart of every innovation.
The customer obsession maturity matrix index shows that most firms score low
Sign-up for a bespoke industry report about the expectations in your industry
Discover what customers, consumers, workers, patients or citizens are now demanding from businesses in your sector.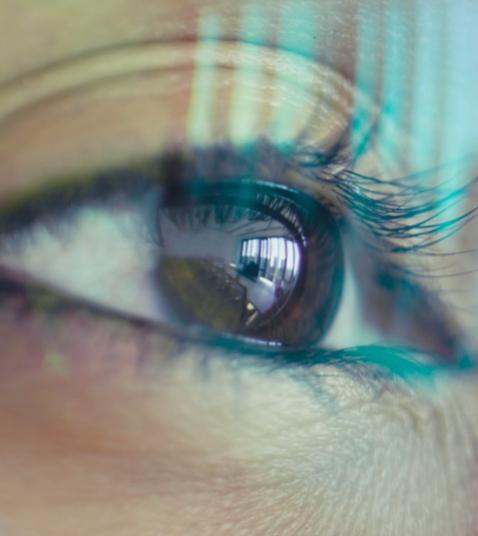 Customer Expectations in the Age of Experience
PDF