Personalization and Profit
How can personalized customer experience enhance profitability?

IF personalization at scale is the new gold standard
WE won't just make it possible, we'll make it profitable
Today, the ability to anticipate expectations with personalized customer experience is intrinsically linked to profitability, whatever industry you are operating in. Businesses need suppliers to design components that seamlessly fit the production process, employees want systems that are configured to match their style of working, and consumers demand products and services tailored to their needs and preferences.
Where customization at scale was once an expensive pipedream, it's now starting to separate the disruptors from the disrupted. In a 2017 Forrester survey, 68% of firms said that delivering tailored experiences is a priority(1).  And innovative processes such as collaborative personalization – fueled by new technologies – are enabling visionary retailers to introduce an on-demand service without the associated costs. 
But as more companies begin their own transition from mass production to mass customization, the risk for those left behind is greater than ever. Expectations are rising as increasingly personalized consumer experiences are being delivered by more agile, disruptive businesses, meaning that late adopters may soon see their clients' heads turning and their profits falling. 
Innovative business leaders are rejecting the notion that personalizing at scale is prohibitively expensive, and expanding their view of how this personalization can be achieved. 
For example, 3CON, a global leader in manufacturing equipment for the automotive industry, needed to accelerate the delivery of machines tailored to specific customer expectations. Using the 3DEXPERIENCE® platform from Dassault Systèmes, the 3CON team is now able to collaborate more effectively with clients, simulate customized solutions for them, and automate processes to accelerate delivery, even when multiple subassemblies are involved. This new flexibility has already contributed to a 30% reduction in design time and improved productivity.
We've cut design time by 30% … And designers now have the freedom to add custom-made individual components to existing part designs to create new ones that are customized yet cost efficient.
Similar improvements in both personalization and cost efficiency are being introduced in the consumer goods industry, where the focus has traditionally been on making huge quantities of identical products, often with very small profit margins. Bob Neville, Global Retail Creative Director at New Balance, explains why footwear brands are increasingly looking to bring the same level of customization enjoyed by world-class athletes to every shopper – "we stay true to what we do, which is helping people move better, whether that's an older consumer or the youngest of athletes out there".
And as new technologies are helping to exceed the expectations of consumers, they are equally allowing companies to stay a step ahead of the individual needs of workers. 
Employees across a whole range of industries from construction to retail and aerospace to oil and gas are now benefiting from health and safety training in Virtual Reality (VR). By tailoring this VR training to the unique situations workers may find themselves in on the shop floor, the building site or the oil rig, businesses are delivering hyper-personalized, immersive experiences that inspire today's workforce at the same time as protecting them from potential hazards.
This new breed of ultra-connected and ultra-demanding worker or customer can be either a threat or an opportunity for organizations. Whichever way we choose to react, personalization and profit will continue to grow closer and closer together. And it is only the businesses that learn to leverage this new relationship who will truly change the game.
(1) Forrester Report: Pivot to Person-First Personalization. Jennifer Wise and Andrew Hogan. April 2017
CX leaders grow revenue faster than CX laggards
Sign-up for a bespoke industry report about the expectations in your industry
Discover what customers, consumers, workers, patients or citizens are now demanding from businesses in your sector.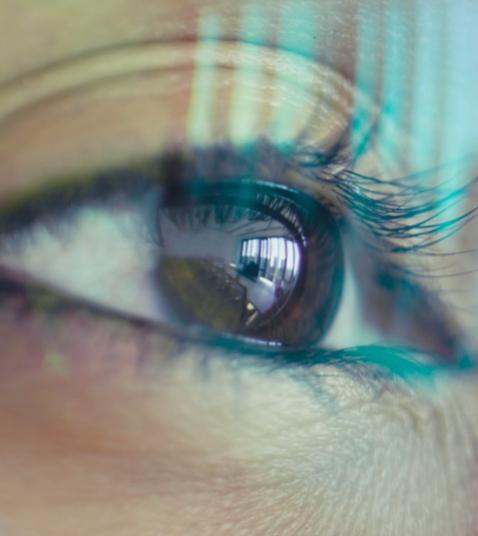 Customer Expectations in the Age of Experience
PDF