Designing for life
Making the human coexistent with nature
We are facing profound changes in industry, switching from delivering offerings to the experience economy to creating sustainable living experiences. The transformation encompasses how we design, create, invent, learn, produce and trade. We call it Industry Renaissance: a new multi-disciplinary world, with a convergence of knowledge and know-how, a new vision and purpose for a more sustainable way of living in the world.
Design is imperative in finding solutions that enable us humans to co-exist in harmony with nature and the biosphere. Creating sustainable experiences is a complex process, requiring a diversity of knowledge and expertise. Virtual worlds enable us to improve and extend the real world, addressing impacts of design initiative and finding innovation and change for positive systemic and holistic impacts.
Today, we see five trends directly affecting our quest for a more sustainable future—continually growing complexity, the need for sustainability, ubiquity, science & generativity and inclusivity.
System Design and Emotional interaction
Designing experiences transformed by nature
Design and the world have changed dramatically. Everything is more complex. A huge transformation is happening in how we live, work and play, and interact with our environment. We used to design products; now we design experiences. Experiential design is the new focus as we think of users first—about the human, the citizens, the patients.
There is a complete shift happening in design, enabled by the ability to see a broader picture, combining cyber and cognitive design. Multiple systems and technologies can be embedded into even simple products that used to be designed linearly in a simple way in silos of knowledge. Now it's time to converge the expertise and knowledge in one single place, taking into account product, people and planet in a sustainable holistic experience.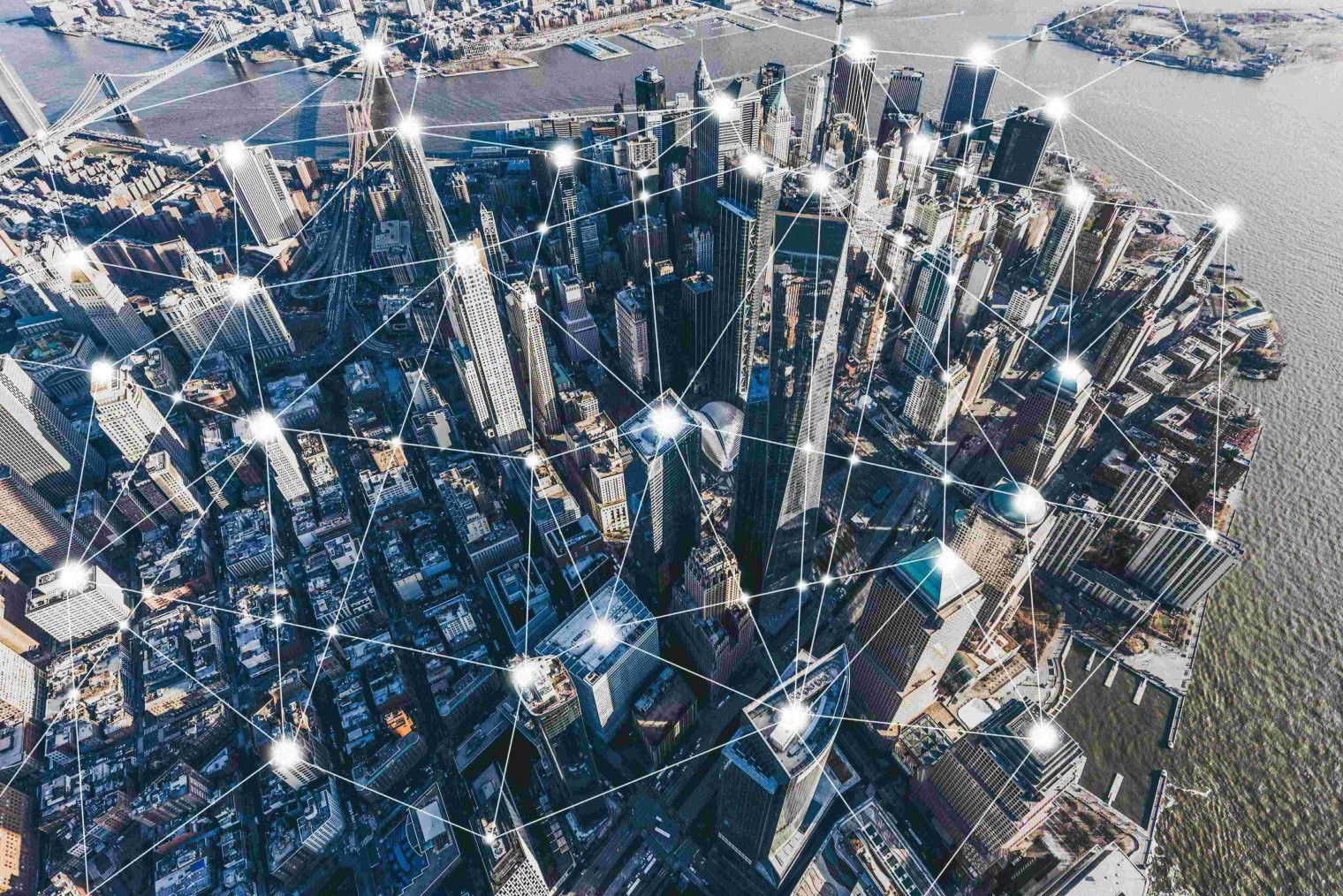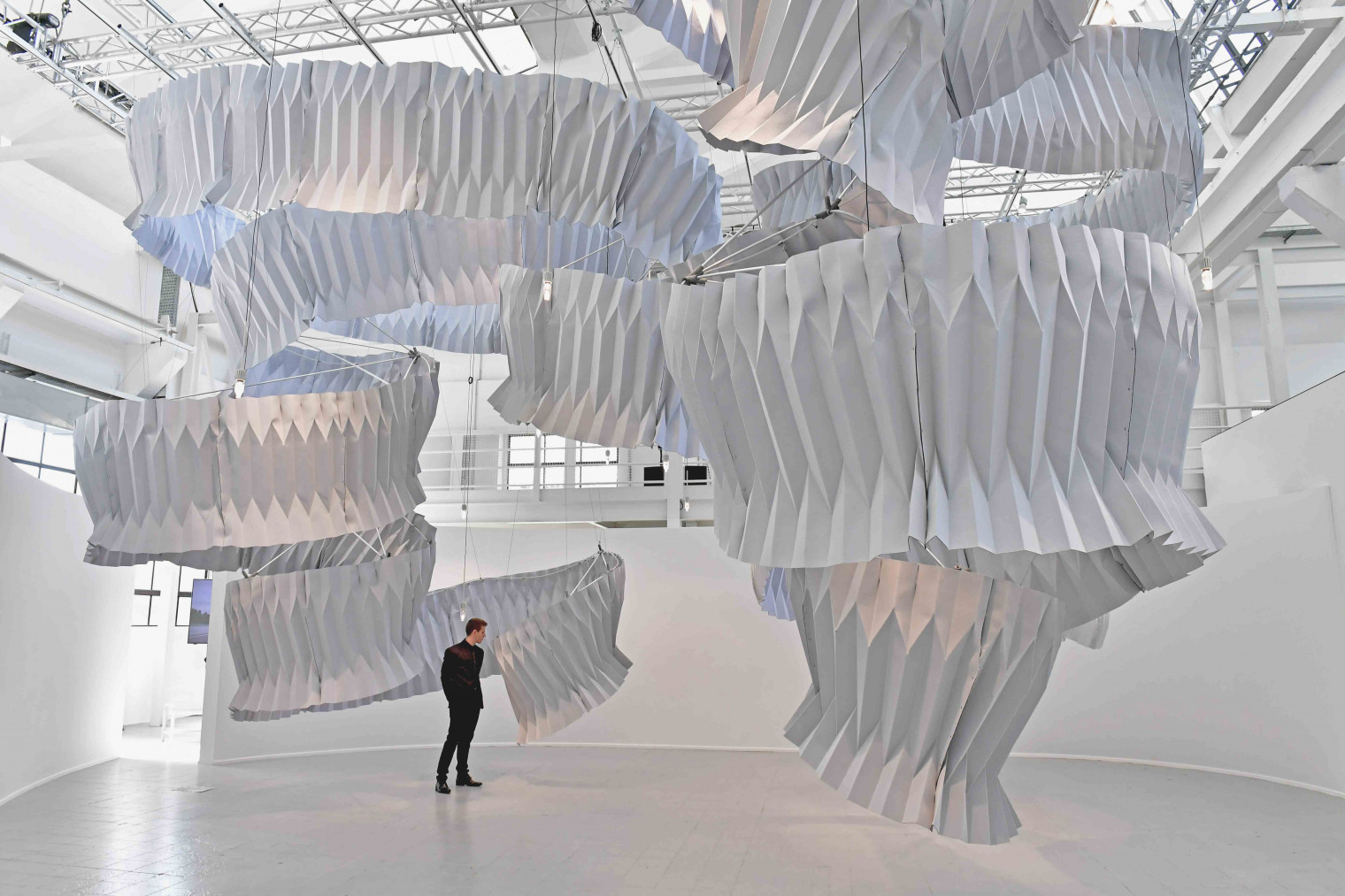 Sustainable Design
Creating holistic experiences through sustainability
We have reached a moment in human history where we must design for sustainability and the impact on society. That is easy to say, but the reality is difficult to do. How do we go beyond the design of a beautiful object to encompass the broader picture of sustainability? How do we engage with product life management, with the full holistic experience from sourcing to use, all the way to destruction?
This cannot be done with today's design practice and current process. The convergence in design methodologies is not for doing business as usual, but to use it in a search for progress. Before, design was about seducing people into buying; now it's about motivating people to feel good about what they do. The challenge is to get people to change their behavior. If we want to change behavior about sustainability, we need to attract people with beautiful, aesthetic, emotional experiences.
An example is Kengo Kuma's much praised installation at Dassault Systèmes' Design in the Age of Experience event in 2018, which captures carbon dioxide (CO2) from the air. It doesn't look like a filtration tower. It's a beautiful piece of art, but with a function—it does the job.
Virtual Design
Connecting expertise to make the global local
Design is not a linear process anymore. We want to be able to call on any expertise—across disciplines as needed in a process of transdisciplinarity—as the project progresses. To achieve this, we need to be able to work with expertise, with knowledge, with teams that may be around the globe, in a virtual design space.
The growing demand for more personalized products, more personalized experiences, calls for increased customization to meet individual needs, while accelerating the process from idea to development to real-time production. Technology helps—a platform approach is essential. Design studios, suppliers, manufacturers, all stakeholders have to work as if they were located together. Collaborative platforms allow us to stay connected, any time, day and night, together fostering sustainable projects to serve and save the world.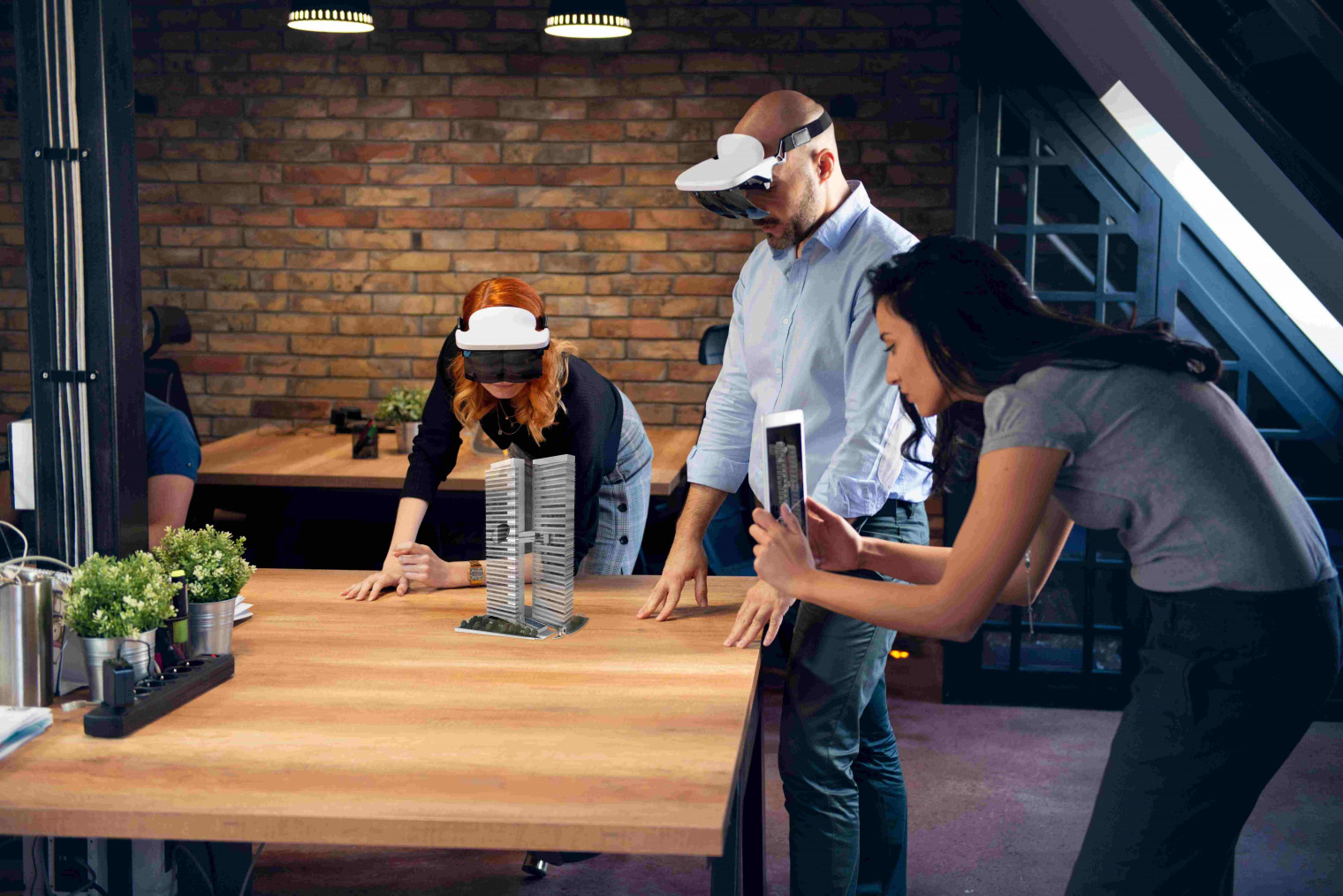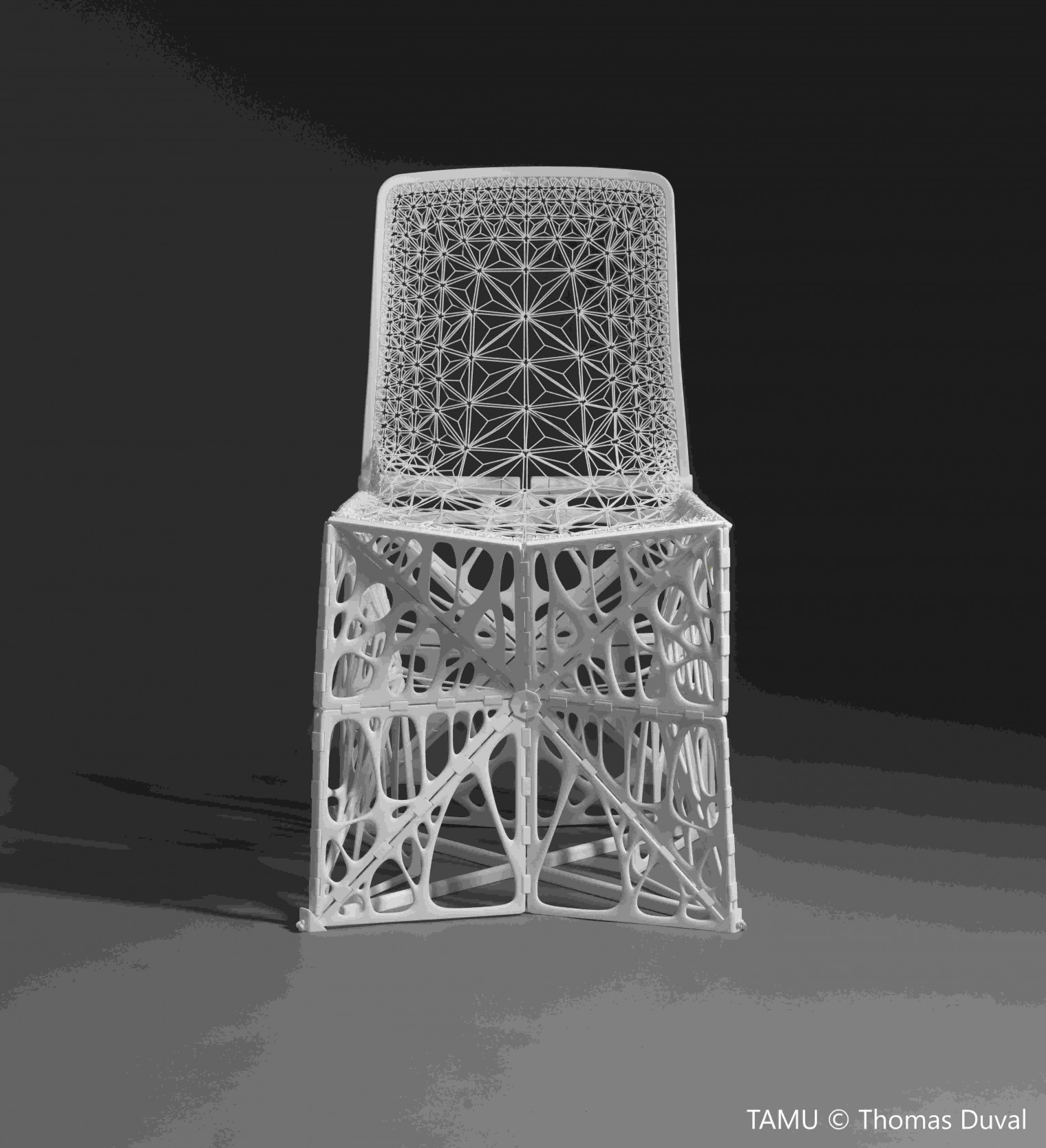 Generative Design & Science
Science discovers the way, while people define the experience
Design is empowered by science, and soon through dialogue with artificial intelligence (AI). The designer is enhanced by technology and scientific capacity. But how do we bridge design and science? How do we make science accessible to designers?
Dassault Systèmes' 3DEXPERIENCE platform is a place where a designer may be in contact with other experts (an aerodynamics engineer, an electrical engineer, a scientist); or where a scientist could design a material at nanoscale. A designer wouldn't invent a new material on their own, nor would a scientist design applications for this material. But both together could develop a product or an experience that may change the world.
Science powers design. The combination of science and technology is accelerating creation cycles that will usher in a new era of disruptive solutions to answer today's challenges. Science and design are the necessary partners to create advantages and deliver results that make life better.
Together, information (data and knowledge) and people can change the way we design. Data-driven generative design is a new shift for design. The "material" that makes up products and experiences is now increasingly virtual; so, we may consider data as a material for design.
Workforce of the future
Design elevates and materializes our sustainable future
Design is at a cross-roads of inclusion, assembling the knowledge and know-how of a diverse community. If we have a design space for collaboration, it has to be an inclusive place, easily accessible, allowing the convergence of designers, scientists, engineers, researchers, public services, and people/citizens. This level of inclusivity is key— give everyone an entrepreneurial spirit, the ability to actually design, into the hands of young generations, the workforce of the future. This final trend goes far. Beyond experts in corporations and design studios, everyone can become a designer with the ability to access a platform for fostering sustainable design.
The possibilities of what we can envision to sustain, to repair, to regenerate our world, as we harmonize product, nature and life, are in the convergence of knowledge and know-how.  With design, we elevate and materialize our priorities and ultimately choose the future we want for ourselves and our planet.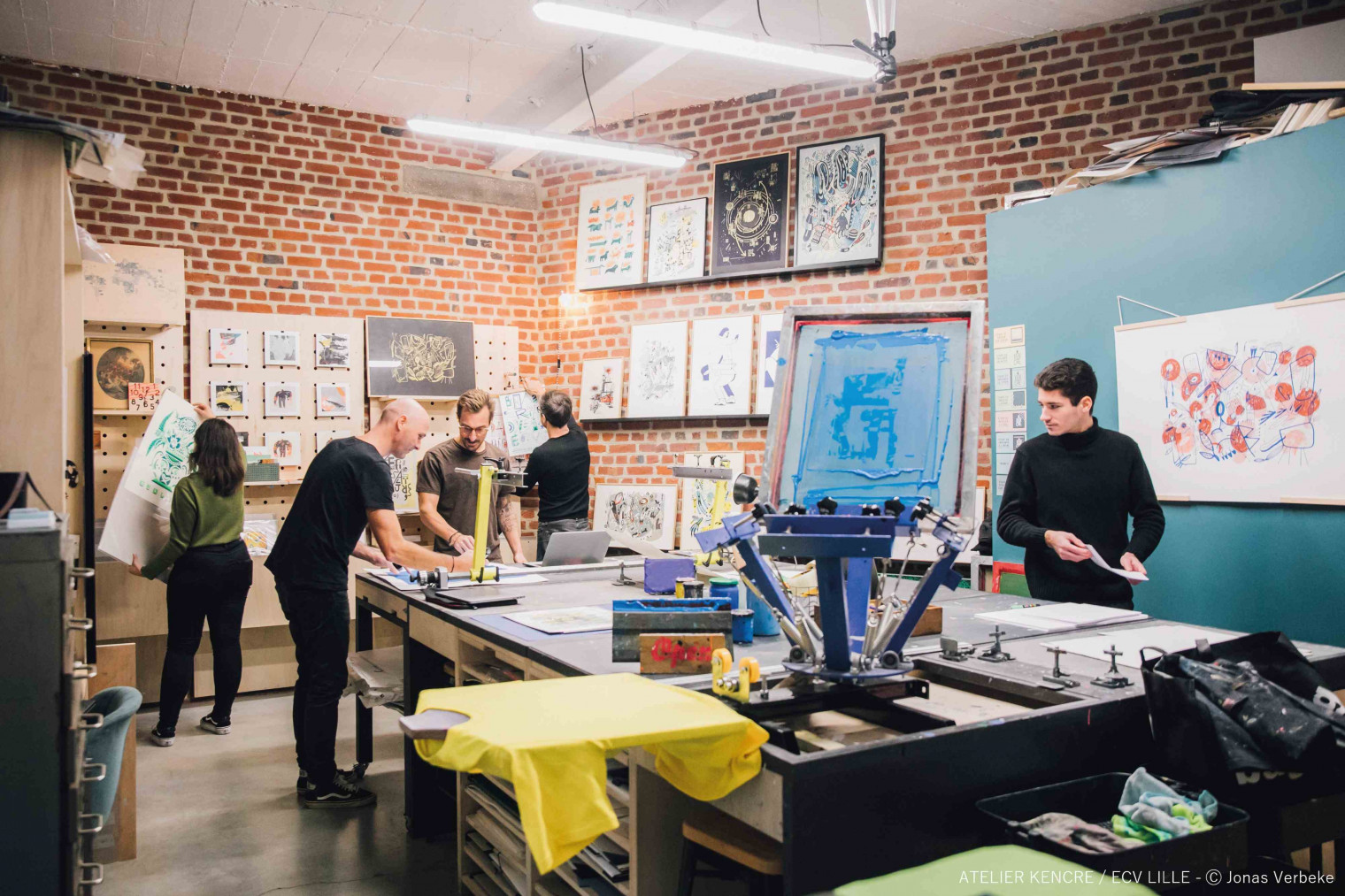 The 3DEXPERIENCE Platform
Catalyst and enabler of 21st century Industry Renaissance
Virtual experience platforms are the infrastructure of the 21st century Industry Renaissance, the global transformation in the way we design, create, learn, produce and trade. Sustainability is central to Industry Renaissance and has become a modern business imperative.
Dassault Systèmes' 3DEXPERIENCE® platform offers sophisticated technologies and solutions for multi-disciplinary design, modeling, simulation, optimization, execution, data acquisition, analysis and reporting in a guided operations management environment. By combining science-based virtual experiences and real world operations, 3DEXPERIENCE twins enable companies to better understand and make decisions that deliver on the sustainable purpose. 
The 3DEXPERIENCE platform is the only product innovation platform that is both a system of operations (to run a business) and a business model (to transform a business). As an operational system, the platform connects people and processes across the product lifecycle, from design ideation to modelling, optimizing, simulation, manufacturing, market delivery and societal reception. As a business model, the 3DEXPERIENCE platform transforms relationships and roles across the value network, removing intermediaries between sellers and buyers, purchasers and subcontractors, service providers and customers.
Knowledge and expertise places the information into the hands of everyone. Companies need people who can work together to imagine, test, create and implement ideas and decisions. That fosters continuing sustainable innovation and supports knowledgeable decision-making, keeping things running smoothly while optimizing efficiency and output for the betterment of a company, the people and the planet.
Empowering visionary brands
Design affects the way consumers interact with their products. Modern connected ecosystems define new ways to consume. Remarkable opportunities are now opening up for businesses eager to adopt new ways to operate, use data and relate to customers. The 3DEXPERIENCE platform enables this transformation for sustainable, long-term business success in a changing world.
...to address their industry challenges