Last Mile Delivery: Meeting the promise to your customers
Optimize last mile logistics with on-time delivery while improving profitability, competitiveness and sustainability.
Logistics Planning for the Last Mile
Postal and express delivery companies operate in a time besieged by disruption and rapidly evolving technology. Surging market demand and higher shopper expectations around convenience and value have accelerated during the pandemic.
As a result, companies must focus on transforming their logistics planning and operations to meet these challenges – and deliver on their promise to customers.
With a digital strategy enabled by powerful solutions on a single, fully integrated platform, companies can master last mile deliveries by finding the right balance between customer service, costs and sustainability. Discover experts' insights into groundbreaking last mile delivery solutions in the podcast and exclusive guide.
The Path to Last Mile Mastery
To optimize their last mile delivery strategy fully, companies need a full view of their logistics supply chain. Technology that provides real-time data insights supports timely decision making to solve unexpected disruptions and meet delivery commitments.
In the following audio podcast, two logistics experts discuss last mile delivery trends, challenges and solutions, helping companies overcome their logistics complexities and achieve consistent success as efficiently as possible.
Podcast
Unpacking the Last Mile Delivery Promise
Tune in: Uncover the key elements to provide customers with a superior delivery experience without compromising profitability,  sustainability and customer loyalty.
Thomas Laarz, Business Services Industry Sales Strategy Specialist, Dassault Systèmes                             
    Roel van den Broek, Chief Revenue Officer, The Logic Factory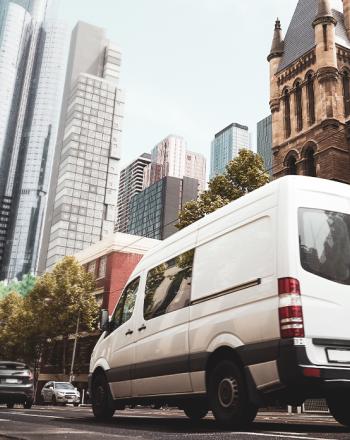 Optimize the Last Mile With an Integrated Platform
"To handle a small depot with 10 to 20 drivers and thousands of deliveries, the possible solutions have already surpassed the number of stars in the universe. Math and smart software can do these things faster and better. With the knowledge of drivers and planners together, it's an unbeatable combination."
Roel van den Broek
Chief Revenue Officer, The Logic Factory
Make the most of DELMIA and NETVIBES solutions on the 3DEXPERIENCE® platform to simplify the complexity of last mile logistics, lower costs and optimize sustainability without sacrificing customer experiences.
Deliver on Your Last Mile Promise
With advanced planning solutions on a single platform, companies can improve their last mile delivery strategy and fulfill every promise made to their customers. Download our exclusive guide containing bonus materials to discover how.
Download
Unleash Your Last Mile Potential
An integrated platform with powerful digital solutions offers companies the ability to optimize their last mile delivery strategies.
In an exclusive guide, retailers and postal and express delivery companies can access:
- One podcast with last mile delivery specialists, Thomas Laarz and Roel van den Broek in a Q&A format;
- Three steps for optimizing delivery planning with proven results, and
- Four ways digital transformation for last mile delivery offers breakthrough for in logistics
Download the guide now. Don't miss these valuable insights.